Top 5 castles to visit near Paris
---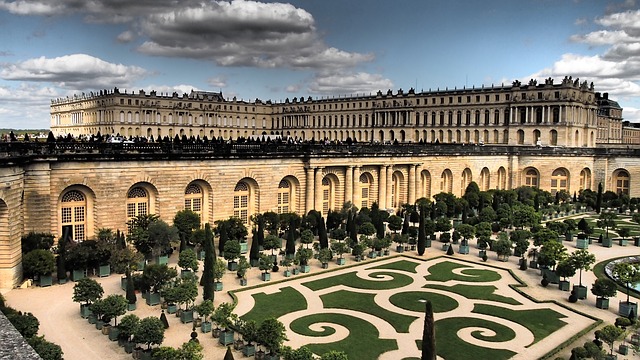 CASTLES TO VISIT IN ÎLE DE FRANCE
At first sight, many French castles were used as fortresses in the Middle Ages. While others were sumptuous residences for the royal families of France before being opened to visitors several centuries later. Because of these different uses, French castles are very different and each one offers the visitor a totally unique experience.
CHÂTEAU DE VINCENNES
Originally a hunting lodge for Louis XVII, the Château de Vincennes was converted into a castle in the 14th century. It is located in the Paris suburb of Vincennes, a heavily fortified keep with a rectangular outer wall, moat, and drawbridges.
CHÂTEAU DE SAINT-GERMAIN EN LAYE
One of the easiest castles to reach from central Paris is located in the western suburb of Saint-Germain-en-Laye. The castle of Saint-Germain-en-Laye is a former residence of the kings of France. Under François I, it was the king's favourite residence.
PALACE OF VERSAILLES
We are heading to one of the most famous sites in France, the Château de Versailles.
Versailles is a French monument that cannot be ignored. Its incredibly massive structure, lush gardens and the expanse of water that surrounds the castle. Located near Paris, the castle was once used for Louis XIII's hunting trips. It was then renovated by Louis XIV, who transformed it into the huge palace it is today.
CHÂTEAU DE CHAMPS-SUR-MARNE
The Château de Champs-Sur-Marne is a neoclassical palace built as a summer residence for wealthy members of the French royal administration. It is an example of 18th century architecture typical of private estates. Many famous French authors such as Diderot, Voltaire and Chateaubriand resided in Vincennes. In 1935, the President of the Republic chose the castle as his official residence.
CHÂTEAU DE MALMAISON
The Château de Malmaison is one of the best castles outside Paris. It is the former residence of Empress Josephine de Beauharnais, the wife of Emperor Napoleon Bonaparte. In addition, the castle also housed the French government between 1800 and 1802. Napoleon also spent his last days in this castle. Although this country castle does not have the grandeur of other more famous French castles, its beautiful architecture and quiet surroundings are worth exploring.
To really enjoy the highlights of these castles and learn more about their fascinating histories, you might consider taking a guided tour.
Remember to book in advance!