Eating for less than 10 euros in Paris
---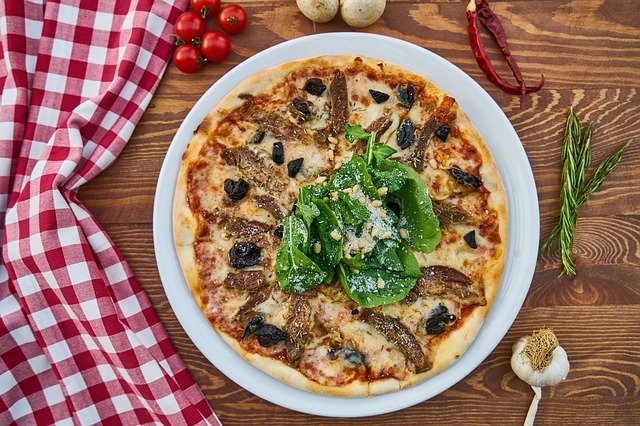 ACÀ PIGALLE
We leave Paris for Mexico, the restaurant Aca, located in Pigalle is the perfect spot to eat tacos, quesadillas and other 100% authentic Mexican specialties. The menu of 3 tacos + drink at 10 euros is very copious.
Website: acataqueria.fr
Instagram: acapigalle
Address: 48 Bd de Clichy, 75018 Paris
THE BROOKLYN PIZZERIA
The Brooklyn Pizzeria is an Italian restaurant with a lively and festive atmosphere. The restaurant offers homemade pizzas, made with fresh products in the heart of Paris.
Neapolitan pizza: 3€ to take away, 5€ if you want to eat there.
Pizza Margherita : 5€ to take away, 7€ if you want to eat there.
Website: thebrooklynpizzeriaparis.fr
Instagram : @thebrooklynpizzeria
Address : 33 Bd Beaumarchais, 75003 Paris
BURGER & FRIES
If you want to eat good burgers in Paris Simple recipes, all menus are mostly under 10€. Quality products, all ingredients are 100% fresh.
Website: burger-fries.com
Instagram : @burger_and_fries
Address: 1 boulevard de Bonne Nouvelle, 75002 Paris
CHEZ BOUILLON CHARTIER
Bouillon Chartier is a restaurant in Paris, founded in 1896. The original philosophy and unbeatable prices are still valid today. Starters start from 1€, dishes from 6,50€.
Website: bouillon-chartier.com
Instagram: @bouillonchartier
Address: 7 rue du Faubourg Montmartre, 75009 Paris
La Cantine de Babelville
A solidarity restaurant launched by the Coop Mijotée in 2017, the Babelville Canteen is located in the cosmopolitan Belleville neighborhood of Paris. Dishes are offered at social rates ranging from 3 to 5€.
77 rue de la Fontaine-au-Roi – 11e
Website : Cantine de Babelville
Follow us on Instagram: ghn.paris